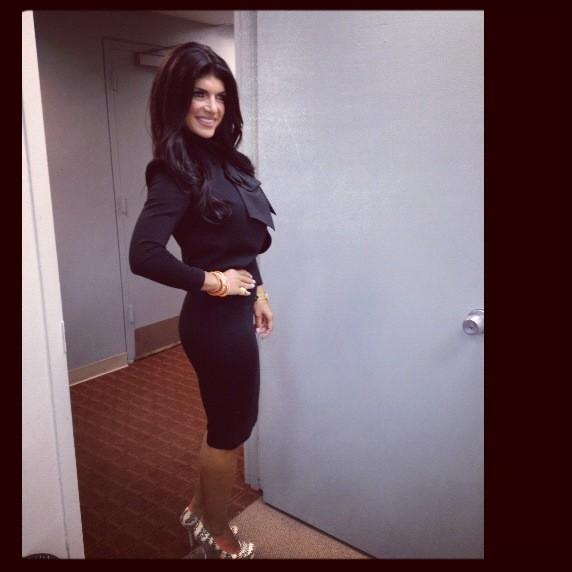 Well, today I tuned into Anderson Live…something I don't normally do as I find him to be a cocky narcissist. But I tuned in when he had Jacqueline on and again today when he had Teresa on. He was so disgustingly inappropriate and one-sided I cannot believe a reporter would behave this way. He roasted Teresa for being "mean" and calling Caroline blubber. While I think the comment was mean and wrong (see, I can admit when T is wrong!!), I also think she was defending herself. She was in a room with 4 women attacking her (with their spouses, kids and siblings as well!). Insult after insult she finally fought back. He didn't show the part of the clip where Caroline makes fun of Teresa's dress. Or when she has been called liar, scum, clown, trash, dumb, delusional, sick, disgusting, bitch, pathetic, dickhead (shall I go on???) Why is it ok for Teresa to be bashed and made fun of for two seasons, but when she fights back she is the "mean" one.
Then Anderson questioned why Teresa did not call Jacqueline after his autism diagnosis. Teresa said she texted. He again grilled why she did not call. Who is he to ask how and why she contacts her ex-friend who has done nothing but bash her and hurt her for a year? Just because someone goes through hard times, does not mean you have to reach out to them even though they are toxic and hurtful.
Then Anderson laments that he would never watch Celebrity Apprentice because he is an "Andy Cohen, Bravo friend". Yes Anderson…we got that. We totally got you were a Bravo guy by your disgusting hatchet job on Teresa today.
Here is a clip from today's show: 
Terrible one-sided reporting. Terrible berating of a GUEST. But then again, this is a man who had Kelsey Grammer on right after Teresa and practically kissed his ass and praised him. I rest my case…
*Photo courtesy of Teresa's makeup artist, Priscilla. Taken before the she went on stage with Anderson.